Travel to another country can be a little unnerving, but only if you are not prepared. These 10 travel tips can help make your visit to Spain even more pleasurable than anticipated.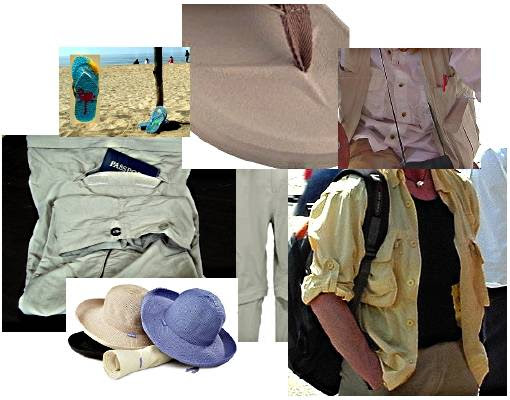 1. Clothing
As with most of Europe, dress is usually comfortable attire that doesn't shout out "American."  Trousers, slacks, shirts, skirts and blouses, and dresses are all very suitable.  Since you will be walking a lot, comfortable and worn shoes are highly recommended.  Throughout Europe (not just in Spain), swimsuit clothing is not permitted in public places. And if visiting a church is on your itinerary, be respectful—no shorts or bare shoulders. Bring along a jacket, sweater, or large scarf that you can put over your shoulders or around you as a skirt.
2. Spanish Time and Mealtime
Spanish people usually have breakfast at 10:00 a.m., while lunch is at 2:00 p.m., and is the largest meal of the day. Dinner is no earlier than 9:00 p.m., and it is a very light meal. It is very important for you to remember this, because many restaurants usually close after lunch time.  Dining out on the weekend can begin at 10 p.m. or even later.  In areas with heavy tourist traffic, some restaurants open a bit earlier.
Outside of major cities, most shops shut in the afternoons from 2 to 5, when shopkeepers go home to eat the main meal of the day and perhaps take a little nap.  You might want to try the "siesta," especially if you know you are going to be out late at night.
Luckily, anti-smoking laws were introduced in 2006 so you can enjoy going to the Spanish bars to enjoy their wonderful tapas.  Designated non-smoking areas are available in most bars, and in most restaurants no smoking is allowed at all.
Regarding shopping, some stay open from 9 to 3 but others will open in the morning with a long break for 2 to 3 hours and then reopen from 4:00-7:00 or 5:00-8:00.
3. Money
It's extremely easy to withdraw cash from cash machines with both debit and credit cards. You should probably tell your banking institutions in advance that you'll be traveling to Spain so that they allow the transactions. While it's good to bring some euros with you, carrying a lot of cash on you at any one time is not recommended at all in Spain. The pickpockets are professionals, and your wallet can disappear in seconds. Barcelona seems to be a great attraction for pickpockets, so men, put your wallet in a front pocket, preferably zipped. Money belts are advisable, but no fanny packs please. Separate your money—don't carry all your cards or cash in one place.  Bring two cards just in case you lose one.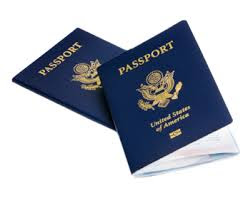 4.  Passport
You can make extra copies of your passport to put in your carry-on—or better yet, take a picture of your passport with your phone.  Whenever it isn't needed, lock up your passport and leave it in the hotel safe on excursions and take a copy with you.
5.  Language
Use formal Spanish when talking to someone you don't know or with the elderly. A little Spanish goes a long way when talking to locals. Learn a few phrases and use them.  These words are easy to learn and your efforts will be appreciated:
Buenos días (hello – until 2 pm); buenas tardes (good afternoon – until 8 pm); buenas noches (hello – after dark); por favor (please); gracías (thank you); adiós (goodbye), sí (yes); no (no); los servicios (the toilets); la cuenta (bill/check); habla inglés? (do you speak English?); no comprendo (I don't understand); and con permiso (excuse me).
And while Spanish (Castilian-Castellano) is used in many parts of Spain, other languages are used in addition to Spanish.  The Basque speak Euskera. In Catalonia you will hear Catalan, Gallego in Galicia, and Valencia in Valencia.
6.  Don't Tip
You can leave a small amount of money on the table but it is not necessary to leave a large amount unless you are in a big group. If you are not in a large group, a euro or two will be enough.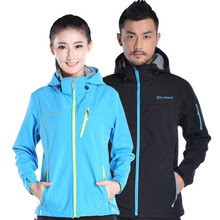 7.  Bring a Jacket
Weather can change in Spain and it often does. Bring a jacket just in case it gets windy or cold. Nights in Spain can be chilly.
8.  Be On Time
If you have heard that you don't have to worry about being on time, don't believe it.  Punctuality is the standard in Spain, so be on time!
9.  Cell Phones
Check with your carrier and make arrangements with them so that you won't end up with a huge phone bill. I recommend texting with What'sApp.  You can download it on your phone and communicate with your travel agent or family members with a wifi connection and it's free and can be used internationally.
10.  Culture Shock
Whenever you travel to another country that uses a language other than English, you can experience some culture shock. It happens to everyone. Visiting Spain will be an adventure that you will never forget for all the right reasons. The people are friendly and helpful, so relax and enjoy your trip to Spain. Hasta luego!
Related Posts
« Gladiator Mastermind: The Journey Begins with YOU! Guys, Is Showing Respect toward Women a Lost Art? »